Generosity
Donate Now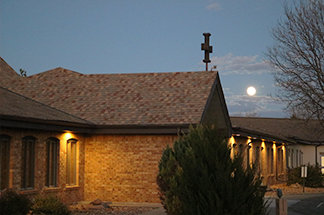 Positive and Life-Changing
"Stewardship" is a heart-changing journey of faith. Christian stewardship is trusting that God has abundantly provided for us and loves us without condition. When we are able to experience that love, we are freed to be faithful stewards… in many ways! One part of being a faithful steward is using part of the gifts we have received to love and serve others through this congregation's ministries and the many organizations that change lives in our community and around the world.
Preparing for the Journey
Everyone who gets ready for a journey engages in some kind of preparation. We make travel lists; we buy tickets and plan an itinerary; we select clothing and shoes; and we pack and re-pack a suitcase. Throughout the year, King of Glory's Stewardship Team will offer tips for your stewardship journey. Watch for these helpful pieces!
First Fruits Giving
A faithful response to God's incredible love encourages us to practice First Fruits Giving. It is easy when you make it an automatic habit!! With E-Giving you can create your own giving profile and manage your own schedule for donations online. This works for bank transfers as well as credit and debit cards.
First Fruits giving is easy when it is automatic. With E-Giving you can create your own giving profile and schedule your own donations online! This works for bank account transfers AND credit or debit cards.
For automatic transfers from banking accounts download the Electronic Funds Transfer Form
To remember King of Glory in your will, download the Leave a Legacy Flyer and use the sample gifting language.
To transfer assets from stock or a charitable trust account, contact the Treasurer.